This is an archived article and the information in the article may be outdated. Please look at the time stamp on the story to see when it was last updated.
It's a battle of wits and willpower, not to mention many other factors.  Survivor: Millennials vs. Generation X premieres tonight on  CBS!
The show airs at 7 p.m. on WHNT.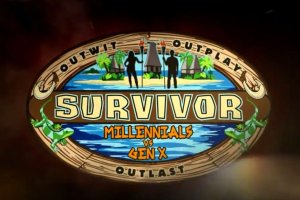 The Emmy Award-winning series returns for its 33rd season and was filmed in Fiji.  It features 20 castaways, separated into two groups by their generation and forced to compete against each other with the same ultimate goal: to outwit, outplay and outlast one another. Ultimately, one will be crowned the Sole Survivor and win the $1 million prize. The show is hosted by Emmy Award winner Jeff Probst.
Here's more information about Season 33 and the contestants.  Guess what? One of them was born in 1997 and he's still in high school!