This is an archived article and the information in the article may be outdated. Please look at the time stamp on the story to see when it was last updated.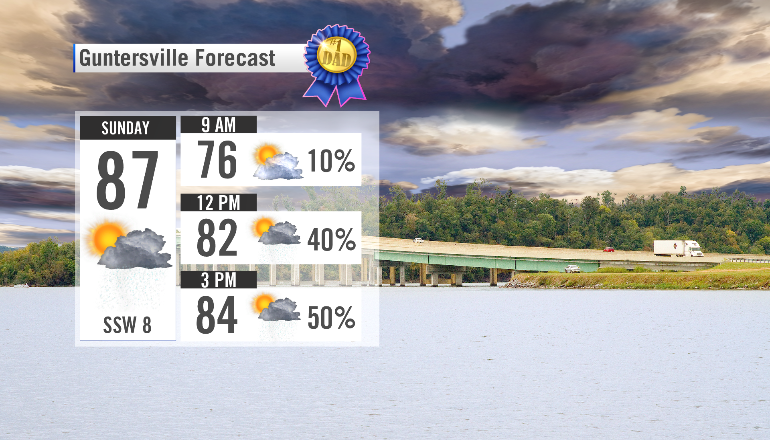 HUNTSVILLE, Ala. – The second half of the weekend will not be as dry as the first.
A cold front approaching the region Sunday afternoon will help produce areas of showers and thunderstorms, some of which may be briefly heavy.
A large complex of storms which formed over the Midwest Saturday afternoon will fall apart as it tracks southeast toward Tennessee overnight. Some of the leftover rain-cooled air associated with this system may kick off a few showers early Sunday morning.
The better chance of rain and storms develops Sunday afternoon and evening.
Storms will be very scattered, meaning some areas will get soaked while others get nothing at all.
Use Live Alert 19 to help you navigate around these summer-like storms that are common this time of year.
How to program a NOAA Weather Radio
WHNT.com's Maps & Radar Page
Live Alert 19 and the WHNT News 19 App
Baron Saf-T-Net (phone/text)
Any storm that forms will be capable of producing very heavy rain, dangerous lightning, and strong gusty winds.
The chance of rain and storms remains fairly high Sunday night and Monday.