This is an archived article and the information in the article may be outdated. Please look at the time stamp on the story to see when it was last updated.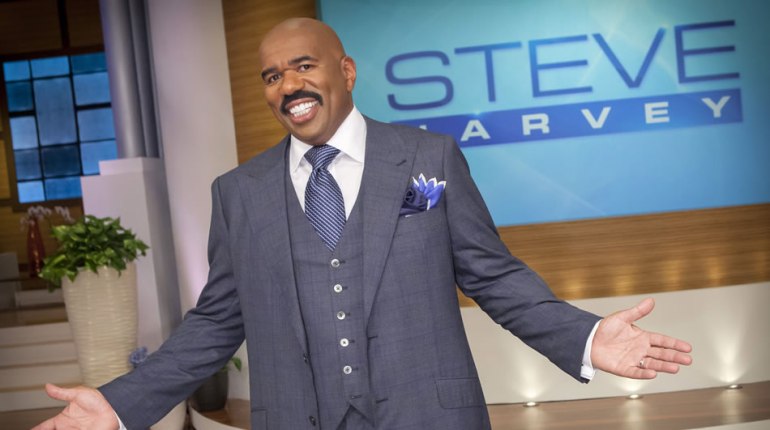 We're excited to announce Steve Harvey debuts Tuesday, September 9 at 4:00 p.m. on WHNT-TV!
"Steve Harvey" is a one-hour daytime show hosted by TV personality, comedian, radio show host and best-selling author, Steve Harvey. Each weekday in his new multi-topic show, Harvey talks to real people with real issues and brings his funny, fresh, insightful and common sense approach to everyday problems. Drawing from his varied life experiences, Harvey entertains, informs and inspires his viewers, covering a vast range of relatable topics such as marriage, dating, finance, parenting, workplace issues, friendship and the daily dramas we face throughout our lives, all with his unique comedic spin.
The new daily show, which began September 4, 2012, is produced by Endemol USA with Alex Duda, Steve Harvey and Rushion McDonald serving as executive producers and is distributed in national syndication by NBCUniversal Domestic Television Distribution. "Steve Harvey" is produced at the state-of-the-art WMAQ / NBC 5 studios located in downtown Chicago.
About Steve Harvey
In addition to hosting his daytime show, Harvey also serves as the host of the long-running syndicated game show, "Family Feud" and is the host of the #1 rated nationally syndicated radio show, "Steve Harvey Morning Show," which attracts approximately 7 million listeners each week. His first book Act Like a Lady, Think Like a Man was released in 2009 and became a #1 New York Times Bestseller, selling over 2 million copies and spending 64 weeks on this prestigious list. In December 2010, Harvey released his second book, Straight Talk, No Chaser: How to Find, Keep, and Understand a Man, which debuted at #1 on the New York Times Bestsellers list. The hit film based on Harvey's best-selling book, "Think Like A Man," starring Taraji P. Hensen and Kevin Hart, debuted April 20, 2012 as the #1 movie in America for two weeks in a row.
Harvey was born in Welch, West Virginia, and grew up in Cleveland, Ohio the youngest of five children, to a mom who was a homemaker and a dad who was a day laborer. As a young boy, Harvey always dreamed of being a performer. He would use a toothbrush as a microphone and practice being a comedian, while his dad shaved in front of the mirror. Harvey had a variety of jobs before he started his career in entertainment, such as a paper boy, grocery store clerk, employee at Ford Motor Company, owned a carpet cleaning business, sold insurance and numerous other jobs before embarking on his career in stand-up. A dedicated husband and father, together with his wife Marjorie they are parents to seven children ranging in age from teens to twenties.
Long dedicated to philanthropy, Harvey and his wife Marjorie believe that "dreaming is more important than anything." Together, they advocate for the education, health and welfare of men, women and children worldwide. With their 'The Steve and Marjorie Harvey Foundation,' they create and support programs, events, scholarships and organizations including: the 'Disney Dreamers Academy,' 'The Steve & Marjorie Harvey Foundation Gala,' the 'Steve Harvey Mentoring Weekend for Young Men' and the 'Girls Who Rule the World Mentoring Weekend,' where they have served over 1000 young men and women thus far. In addition to fostering the education and well-being of youth, Harvey has created uplifting community endeavors including 'The Hoodie Awards,' a yearly Thanksgiving turkey giveaway, donating technology and supplies to schools and more.