This is an archived article and the information in the article may be outdated. Please look at the time stamp on the story to see when it was last updated.
MONTGOMERY, Ala. – The Alabama Department of Corrections says some inmates are refusing to work at their assigned jobs at William C. Holman Correctional Facility in Atmore, and the Elmore Correctional Facility as well.
Inmates tell WHNT News 19 they are upset about the quality of the food and have been planning this work stoppage for a while.  Inmates sent us pictures of food at both facilities. One photo of a meal from Holman shows bread, cheese, some type of oatmeal substance and possibly cranberry sauce.  Another Holman meal consists of green beans, two slices of bread and three hot dogs.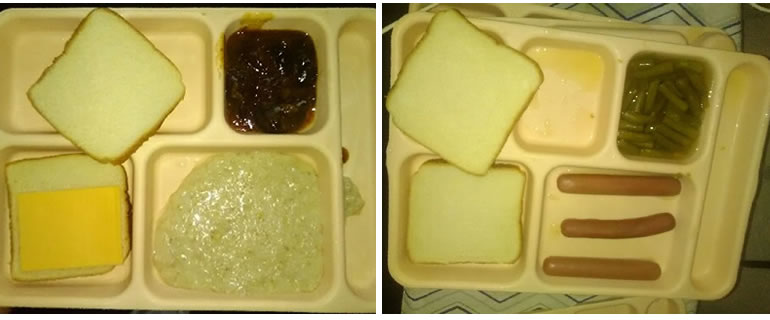 A photo of a meal at Elmore shows two sandwiches, a small orange and a small carton of milk.
Inmates say diabetic inmates were denied their proper calorie count and aren't getting the proper medical care.
They say guards are preparing their meals because inmates have declined to do it, as a form of peaceful protest.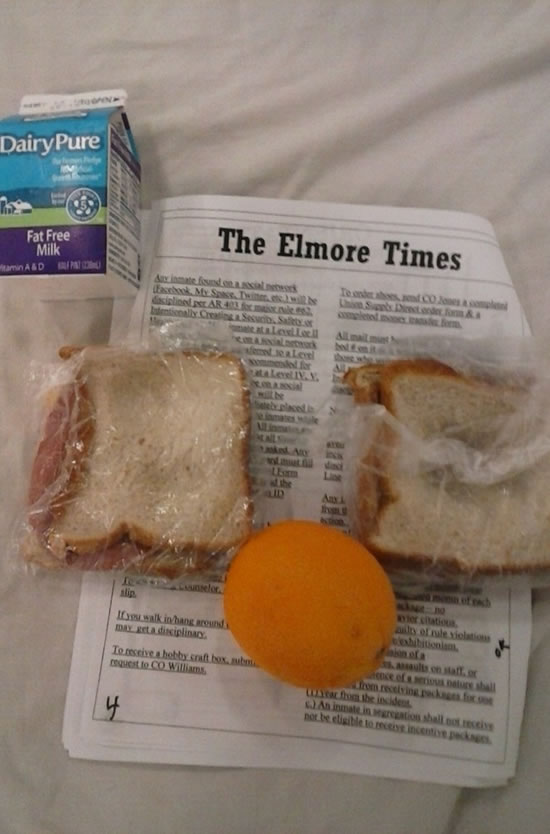 After WHNT News 19 contacted the Alabama Department of Corrections about the complaints, a spokesperson issued a statement.
"Inmates at the correctional facilities failed to report to work on Sunday by refusing to help corrections staff in preparing the morning meal. On Monday, inmates continued to disobey orders to report to their assigned jobs.

The inmates have not given any demands, or a reason for refusing to work. As a precaution, the correctional facilities are on lockdown with limited inmate movement while ADOC investigates the situation.

Correctional staff are responding by delivering the basic services to all inmates at both facilities. The facilities are secure, inmates are receiving their daily meals, and their healthcare needs are being met. No other correctional facilities are on lockdown."