This is an archived article and the information in the article may be outdated. Please look at the time stamp on the story to see when it was last updated.
TENNESSEE VALLEY – WHNT News 19, in partnership with the Huntsville Hospital Foundation's SPEAK program, invites all area middle and high school students to speak up and unite at the inaugural 'From Me to We: A Day of Unity' event.
This event will take place on July 24, 2018, from 6 p.m. to 8 p.m. at AM Booth's Lumberyard in Huntsville.
This free outdoor event will feature live music from Free Range. There will be a 'Cross-the-Line' activity, guest speakers and a free t-shirt for the first 30 people.
Attendees will have their choice of free soft drinks or water, and food will be available to buy.
We hope you will bring a friend and help promote unity and suicide prevention in the Tennessee Valley.
We have a number of ways you can help spread the word on social media. Leading up to the event, we will post each of these to our social media accounts. But you are welcome to get a head start and download them now (click images to enlarge for download/screen grab).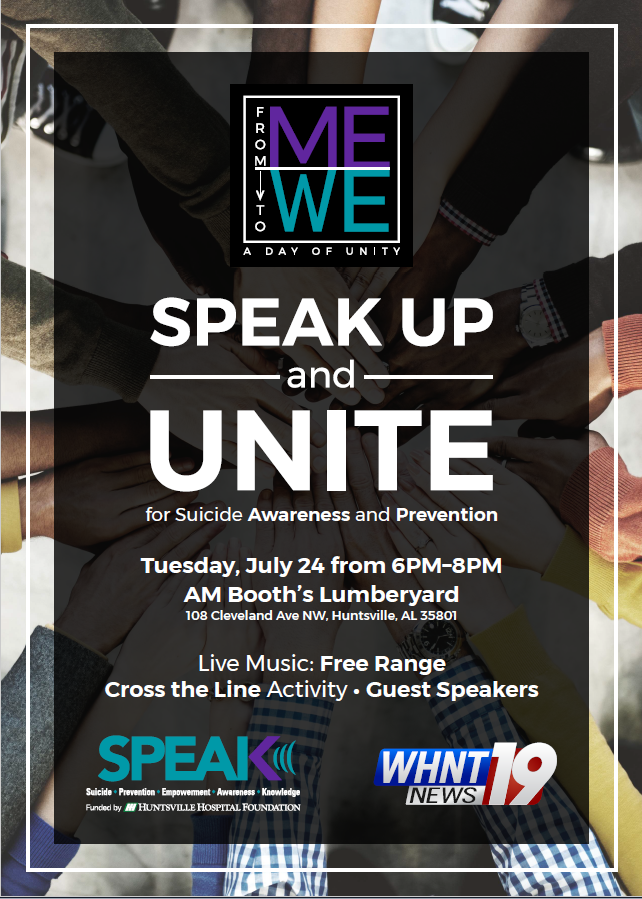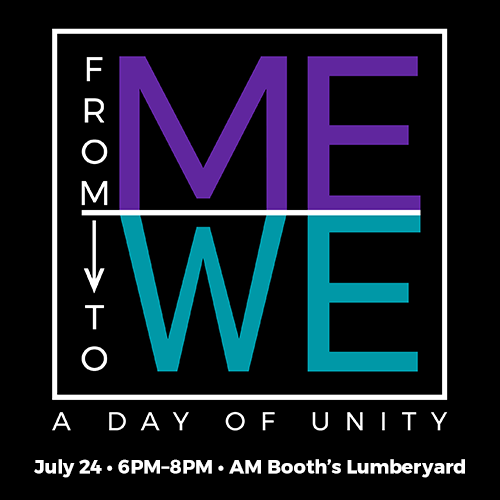 From Me to We: A Day of Unity – Profile Picture
Speak Up and Unite graphic
Speak Up and Unite "Tag Someone" graphic

Speak Up and Unite Banner Image