This is an archived article and the information in the article may be outdated. Please look at the time stamp on the story to see when it was last updated.
LINCOLN COUNTY, Tenn. (WHNT) – Investigators continue to interview numerous people about six murders in Madison and Lincoln counties, as families wait for answers and arrests.
Here's the very latest:
12:00 p.m. Friday:  The Tennessee Bureau of Investigation says no new developments are expected today.  Investigators continue to question several people as they try to piece together the events of this very complicated case.
11:30 a.m. Thursday: Investigators have been working tirelessly since Monday.  They say they've interviewed dozens of people about the case.  Henry Burrell, the person held for violating his probation, may be brought to Madison County later today.
9:00 p.m. Wednesday: The Lincoln County Sheriff says he is very pleased with the progress investigators have made today. Sheriff Blackwell says his team is going home to get some much needed rest and will be back early tomorrow morning. There have been no arrests made as of tonight but several people are being questioned in relation to this investigation. The sheriff says Burrell will be extradited back to Alabama on a warrant for probation violation.
5:00 p.m. Wednesday: We have several new details at this hour. First, sources tell us one man is in custody, however, he has not been charged with crimes in connection with the multi-state deaths.  He is charged with a probation violation.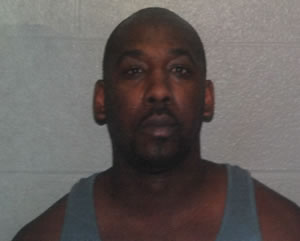 Reliable sources say Henry Burrell is the man in custody.  He is NOT charged in connection with the deaths in Tennessee and Alabama.
WHNT News 19 spoke with the family members of Warren Vincent Crutcher, in the last few minutes.  They say authorities called them and told them they had taken a person into custody.  The family members also say investigators tell them they are still looking for at least two more people.
The Crutcher family revealed other details about what they say authorities told them, including names and a potential motive.  However, we do not feel comfortable reporting those details yet, until we are able to confirm the information through law enforcement officials.
4:00 p.m. Wednesday: A source tells WHNT News 19 several people being interviewed are 'persons of interest' and may know something that could help solve the case.  Several agencies are involved in this case, including the Lincoln and Madison County Sheriff's Offices, the Tennessee Bureau of Investigation, Huntsville Police Department and U.S. Marshals.
Six people were murdered over the course of Monday and Tuesday.   Funerals are being set for the victims.
Autopsies are still being performed to determine how the six victims died.  Investigators have not commented on this, but the family of Warren Crutcher, who was found dead in Hazel Green on Tuesday morning, said they were told he had been dragged by a vehicle and shot.
The Crutcher family also said they have custody of Vincent Crutcher, Warren's son.  Vincent, 3, survived the crime at the home on Huntsville Highway in southern Lincoln County.  His mother, Chabreya Campbell, and his half-brother, Rashad Ragland, both died.  Vincent was not hurt.
Crutcher's family also said Warren was the father of Jessica Brown's 2-month-old son, who survived.  Brown died on Fox Wood Drive in Fayetteville.
WHNT News 19 has several crews tracking the latest details in this developing story.  We'll continue to update WHNT.com with new details, and we'll have live reports tonight on our newscasts.