This is an archived article and the information in the article may be outdated. Please look at the time stamp on the story to see when it was last updated.
HUNTSVILLE, Ala. – Sky19 is the newest tool in the WHNT News 19 arsenal and today we launched it for its official maiden on-air voyage!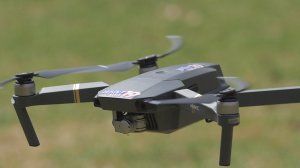 Sky19 is an unmanned aerial vehicle.  These are relatively new to the news industry.  Ours weighs a little more than one and a half pounds and helps us give you that "eye in the sky" view.
You won't see us flying it every day, but on beautiful days like this morning you may catch Sky 19 live on Facebook with the sunrise or surveying damage after a heavy storm.
Several WHNT News 19 Videojournalists went through intensive training in order to be qualified pilots of this tiny tech.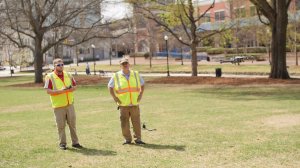 The rules for television stations using UAVs are a little different. Videojournalists Shane Hays and Alex Lynch took a class and passed a Federal Aviation Administration test so they can legally fly Sky19.  It's called a Part 107 license.
"It wasn't just about the FAA rules of 107 pilots. It was also about journalistically what we should and shouldn't do," said Hays.
UAVs are also used by farmers, firefighters and police departments.  It's possible the work we do could support emergency workers, for example, after a severe weather event.
When Sky19 goes up, we get a unique perspective of the Tennessee Valley for you to enjoy!