This is an archived article and the information in the article may be outdated. Please look at the time stamp on the story to see when it was last updated.
HUNTSVILLE, Ala. – A parent never expects to outlive their own child. It's a reality Felicia Walker still struggles with.
Huntsville police recently made an arrest in connection with the shooting death of Felicia's 19-year-old son, William Shamar Walker. They charged 19-year-old Travion Demond Evans with murder.
"You want to go be with your child. You start bargaining with God. You know you say, 'just take me, take me,'" Felicia explained.
Her son Shamar was known by many. He went by the nickname OTF. Felicia said he was a beautiful soul and that the whole family continues to grieve his death.
She said finding out police have arrested a suspect for her son's murder isn't a sigh of relief, because the accused shooter and her son knew each other. In one hand, Felicia holds her faith in God, but in the other, she bears the burden that comes with justice.
"Every night I lay in the bed and I cry myself to sleep when I think about it. I just always knew it was a child that did it. He is young and he has parents. They could possibly end up losing their child to the system," Felicia said.
She said the pain runs deeper because of the fact the accused and Shamar were friends.
"From what I was told today he has been to the little boy's house. His parents know Shamar, so it's sad. You know, friendly fire is sad," Felicia said.
But, Felicia says she forgives him.
"I'm not his judge. I'm not his jury. Even when he goes to court, that's not the end of his judgment. He still has to see the Lord. He is just a little boy too. He is just a little boy," Felicia explained.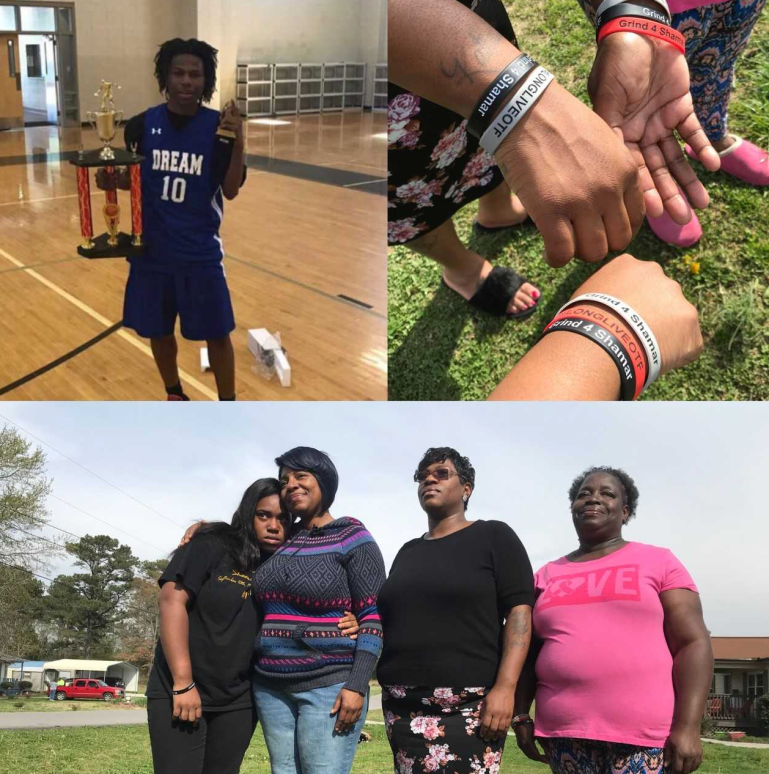 She hopes people remember her son OTF forever.
"He was just the light of everybody's life. That light is still burning. It's going to always burn bright. We are going to keep him going. Everything is going to be okay," Felicia said.