This is an archived article and the information in the article may be outdated. Please look at the time stamp on the story to see when it was last updated.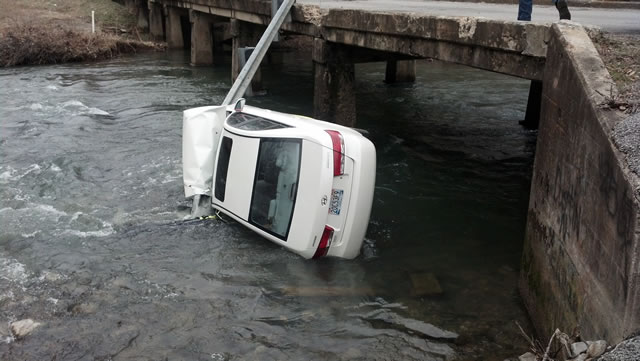 FLORENCE, Ala. (WHNT) - Volunteer firefighters rescued a Colbert County teen from her car after it crashed into Cypress Creek Tuesday morning.
It happened just before noon on County Road 16.  First responders say the teen went through a guardrail on a small bridge and into Cypress Creek.
She was not seriously hurt, but was taken to ECM Hospital in Florence for observation.
Lauderdale County residents say the bridge needs a makeover.
"It`s a very bad curve. I almost had an accident with a one woman one night," said resident Brian England.
Lauderdale County commissioner Larry Irons says the bridge reconstruction project is in the works. But it`s a project that`s in the beginning stages.
"This project was started several years ago. But due to the lack of funding, it wasn't able to go forward until now," said Irons.
Irons says the reconstruction will cost 2.3 million dollars.