This is an archived article and the information in the article may be outdated. Please look at the time stamp on the story to see when it was last updated.
LAUDERDALE COUNTY, Ala. – Classes resumed for the first time since tragedy struck the Wilson High School community late last week. Three teenage boys lost their lives in a traffic accident, which has taken an emotional toll on the Warrior Family.
Many of the messages are simple, but all of them are heartfelt. Three banners lay on the floor of the Wilson High School gymnasium. One for Coby Hines, Braden Turner, and Tyler Nelson. They're a way to help students through the grieving process.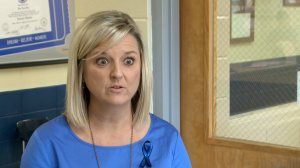 "Some of them are not crying at all. Some of them are crying, some of them are not talking, some of them are talking a lot," described counselor Anita Watkins. "I think everyone deals with things differently, and they are definitely being able to do that today."
Watkins is a counselor at Lexington School. She's one of many counselors from across the Shoals who have been drawn to help students through this loss.
"Listening is probably the biggest asset we have today, and we have a lot of people who are willing to do that here," said Watkins.
Three white ribbons also now hang on the front columns of Wilson School. They greeted students as they walked through the front doors Monday morning. It is sinking in that Turner, Hines, and Nelson are gone.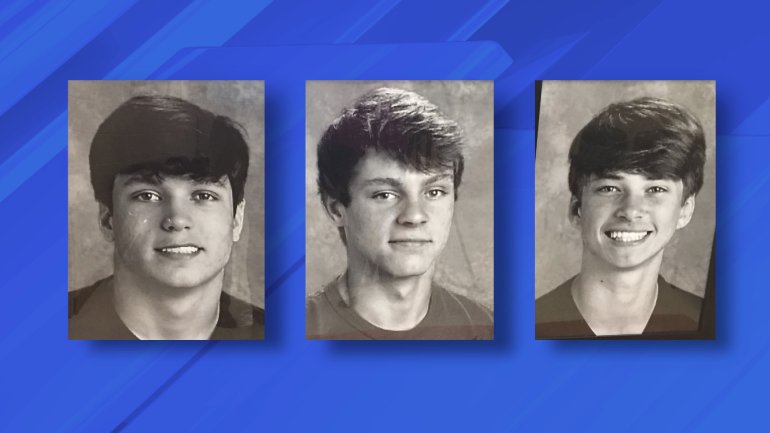 "It's different when you don't see the kids in the hallway," stated Principal Gary Horton. "You see empty desks in the classroom, and it affects the kids deeply; and the faculty as well."
Schools throughout the Shoals wore blue on Monday to show their support for Wilson. They may compete on the gridiron or in the gymnasium, but when it comes down to it – they are all family and friends.
"Every school in the tri-cities has reached out and offered their assistance in many different ways. The churches, our faculty, other faculties; the outpouring of support has been amazing," said Horton.
The visitation and funerals for the three boys are being held at Wilson High School inside the gymnasium on Tuesday. Visitation is planned to begin at 1 p.m. – with the funeral scheduled to start at 3. Classes at Wilson School will dismiss at 11:30 on Tuesday.
The two Florence High School teenage girls injured in the wreck last week are both listed in fair condition. Kate Boggus, the driver, is being treated at UAB Hospital. Kaylee McGee, a passenger, is undergoing treatment at Huntsville Hospital.
A vigil will be held Monday night at 8 p.m. at Florence High School.