This is an archived article and the information in the article may be outdated. Please look at the time stamp on the story to see when it was last updated.
WATERLOO, Ala. - It's not often you see fourth graders hurrying to class. But students in Mrs. LeCroy's room wanted to surprise a classmate.
After four weeks of recovery, Georgiana Kavich returned to Waterloo School.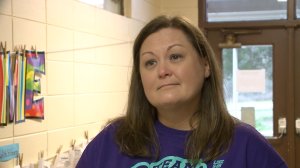 "It's been a nightmare," stated Lisa Kavich, Georgiana's mother. "But with this small community you can see everybody has just pulled together and they are here for us. They are here for my daughter, they love her."
Lisa was there when Georgiana was struck by an SUV. "I prayed, and prayed and prayed. I asked God, please save her, and he did."
Georgiana spent just over a week at Children's Hospital in Birmingham. She suffered internal injuries as well as her left shoulder.
"She doesn't understand a lot about why it happened," Kavich said. "She was where she was supposed to be, but it was an accident and that's what we keep telling her."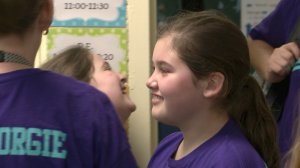 And with a loving group of classmates around her, Georgiana should make a full recovery.
Doctors have told her to stay off the softball diamond, her favorite sport, until May 1st.