This is an archived article and the information in the article may be outdated. Please look at the time stamp on the story to see when it was last updated.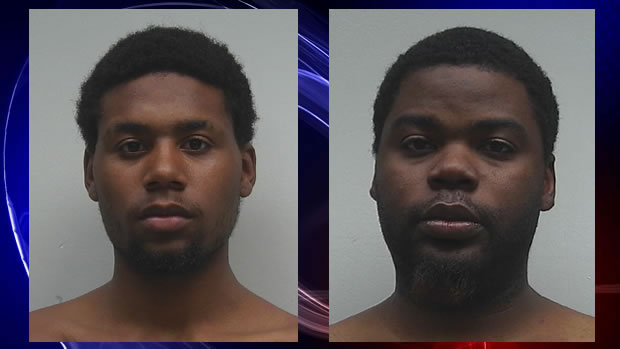 FLORENCE, Ala. (WHNT)  – Police quickly arrested two men after a robbery at the Quik Stop in Florence early Tuesday morning.
It happened around 1 a.m. The convenience store is located at the intersection of Hermitage Drive and Royal Avenue.
Andrew Isaac Hamer and Wayne Jerome Ford, Jr. were caught about five blocks from the Quik Stop.  Police are still looking for a third man.
Officers say the men walked in the store, pointed a gun at the clerk and demanded cash.
"This is a very scary situation.  The cashier was victimized and we want to send a clear message, this type of behavior is unacceptable and our officers are working diligently to keep our streets and communities safe," said Florence Police Department Investigator, Brad Holmes.
A K-9 officer tracked the men to Atlanta Street and Sodoner Avenue.  Police say the men were walking down the road, when officer got close and arrested them.