This is an archived article and the information in the article may be outdated. Please look at the time stamp on the story to see when it was last updated.
MUSCLE SHOALS, Ala. (WHNT) – The Tennessee Valley Authority is wrapping up improvements and new attractions at their reservation in Muscle Shoals.
They are inviting the community to celebrate Rockpile Recreation Area facilities just below Wilson Dam. Staff will be on hand Saturday, June 13 to guide participants through the area and provide free recreation goodies from 8 A.M. to 3 P.M.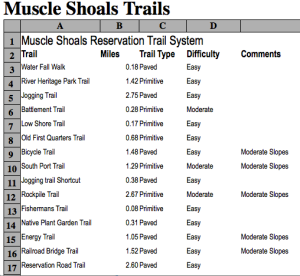 They will also hold a three mile bike ride for national trails day Saturday.  They ask bikers to meet in front of the Nature Trailhead restrooms at 11 A.M. Most of the upgrades are at the Rockpile area of the reservation.
They will be showcasing all of their improvements.
The Waterfall Walk is a completed project. TVA workers paved the road to the three waterfalls located below Wilson Dam.  This road is for walking, bikes and is ADA accessible. It is not intended for motorized vehicles. They also installed bench seating and boulders around the Waterfalls to increase the user experience.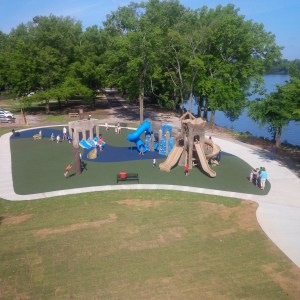 Rockpile now features a TVA-themed playground complete with a bald eagle overlooking the playground, fish and other animals that can be found in the area. It includes hands-on activities for kids, including a sound feature where kids push a button to hear the sound an animal makes.
Workers cleared vegetation and rebuild the rock steps in the Rockpile trail.
TVA has invested $1.5 million over the last two years to improve the trails on the Reservation. Work will continue through September of this year.
The Muscle Shoals Reservation trail is recognized as a National Recreation Trail. This is one of five out of over 100 miles of trail on TVA property that has this designation.