This is an archived article and the information in the article may be outdated. Please look at the time stamp on the story to see when it was last updated.
TUSCUMBIA, Ala. – We're told the future is bright for one of the oldest cities in northwest Alabama. A few months ago, Tuscumbia city leaders hired an outside firm to develop a marketing strategy to recruit businesses.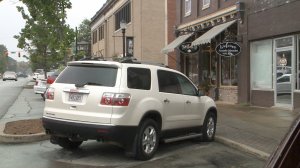 At one time the parking spaces in downtown Tuscumbia would be empty in the middle of the day, and redevelopment changed that. Now, city leaders are looking at the big picture.
"For the money it cost, we have gained the expertise of not one person but several on a team to do one thing that they do, as opposed to us trying to do it ourselves," explained Tuscumbia Mayor Kerry Underwood.
The city council and Mayor Underwood hired Retail Strategies just over three months ago. They are a marketing firm which evaluates the city from top to bottom.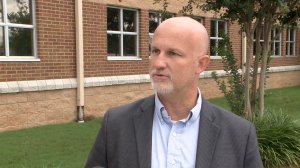 "They have done their homework," stated Underwood. "The first 100-days are behind them. They have done demographics. They've had feet on the ground where they come in and identify properties that would be good for certain things and basically make an inventory of property where people could develop."
From the quaint downtown to the busy corridor on U.S. Highway 72, Underwood says the pieces are in place and there's land available for development.
According to Underwood, even the state has agreed to allow some of the property around the Alabama Music Hall of Fame to go on the market.
"They were very approachable to that. They said, 'Yeah, if there is something there.' Of course, they want to have final say of yes or no, according to who it is, but they are very willing to be approachable to that and that was good news to me because that is a good spot for us."
All this effort is to bring the city's sales tax base up. Which will help the city of Tuscumbia provide for its residents.
Tuscumbia city leaders agreed to a 3-year contract with Retail Strategies for the sum of $40,000 a year.