This is an archived article and the information in the article may be outdated. Please look at the time stamp on the story to see when it was last updated.
TUSCUMBIA, Ala. (WHNT) - A Tuscumbia family is spending the weekend selling lemonade to help in the fight against childhood cancer.
The Sassin family is among 50 families across the country who have been selected as "Hero Family State Representatives." They're joining "Alex's Lemonade Stand Foundation" in their fight during lemonade days.
"There's so many kids that get diagnosed like every single day, and not many people are aware of childhood cancer," said Katelyn Sassin, a childhood cancer survivor.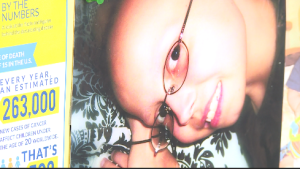 Katelyn was diagnosed with a high-risk form of leukemia three years ago. Today, she is in remission.
"Since I was only 9 years old, I didn't really think much about it. But, it was hard," she said about her battle over the last three years.
Now Katelyn is stronger and feels her role is important, spreading awareness in the bigger fight against childhood cancer.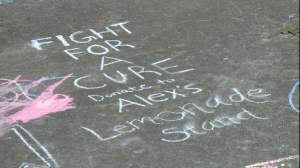 "Even little things like a lemonade stand or Relay for Life just helps a whole lot just getting the word out there."
This is the Sassin's first year selling actual lemonade at a stand in their front yard. For the last three years, they have participated only in the virtual fundraiser. If you can't make it, you can donate here.
They will be selling lemonade and other goodies through the weekend at 1065 Milk Springs Road. That's off Woodmont Drive and Henderson Point Road, near Highway 72 in Tuscumbia.