This is an archived article and the information in the article may be outdated. Please look at the time stamp on the story to see when it was last updated.
COLBERT COUNTY, Ala. – Saturday has been a somber day for first responders in northwest Alabama. Ten years ago, a flight crew for AirEvac 16 crashed in the dense woods of Colbert County while searching for a missing person. All three souls on-board the aircraft died that morning.
More than a mile from any paved road, a sacred spot in the Freedom Hills Wildlife Preserve is outlined by rocks. Within the circle, three stone markers hold the names of Tiffany Miles, Michael Baker, and Allan Bragwell.
"I come out here because I want to see where my father gave his sacrifice; the one that he never thought twice about, ever," explained Evan Bragwell, the son of Allan Bragwell.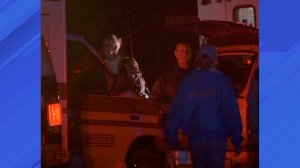 On December 30, 2007, the AirEvac 16 crew was assisting emergency responders in finding a missing hunter in the middle of the night. The medical helicopter crashed while fulfilling their mission.
Saturday morning, dozens of family and friends of the flight crew gathered at the site in remembrance.
"You choose the risks the minute you decided helicopters were your thing, and that search and rescue would be your life's calling on some level. I'm grateful you died as you lived, in service of others," read Chief Junior Riner from a letter by the family of Michael Baker.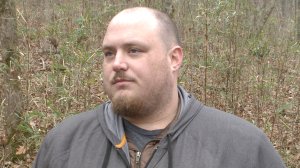 "It helps me know that he didn't die for nothing," stated Evan Bragwell. "He died doing something he loved to do. He died trying to save somebody."
Evan Bragwell was a high school senior when his father Allan died. He said it helps his family cope with his father's death by hearing all the stories of how he saved others. It was definitely his calling.
"I never knew Mike and Tiffany that well. But I mean, if they were working with dad they were the best. That's all it was, they were the best."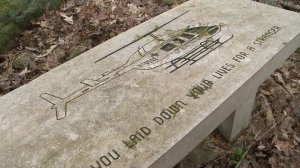 And as the year's pass, the emotions never get any easier to deal with. But the occasional laugh, allows them to remember the good times as well.
The families of Tiffany Miles and Michael Baker were unable to attend the Ten Year Memorial service.
Our thoughts and prayers continue to be with all the families and first responders on this anniversary.