This is an archived article and the information in the article may be outdated. Please look at the time stamp on the story to see when it was last updated.
TUSCUMBIA, Ala. – WHNT News 19 is Taking Action and Getting Results for a concerned resident in Tuscumbia.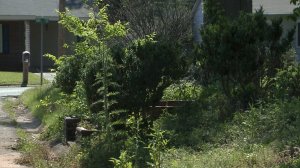 Jerry Crowden emailed WHNT – upset because an abandoned home is being neglected and becoming an eyesore for his neighborhood.
For four years Jerry Crowden has sat and watched from his home on Oak Street as the grass and weeds grow on the property across the street.
"Well I just want the property cleaned up and presentable to where it won't ruin our property value with all of the rodents and stuff coming out of it," Crowden explained.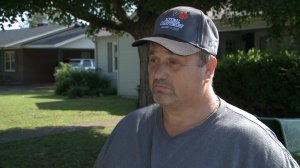 Crowden said he has spent the last six weeks reaching out to the Code Enforcement Officer in Tuscumbia, but the property is still a mess.
"I'm getting very little response from it and just getting blown-off from it; promises that never get fulfilled," Crowden stated. "So I am at a point where I am just sick of it."
We took Mr. Crowden's concerns to city hall. Mayor Kerry Underwood says he was unaware of the nuisance property, but vowed to get it cleaned up. He said that would start today. He says he wouldn't want to live next to something like this either.
Crowden understands it takes time to get things done, he has just reached his breaking point.
According to Mayor Underwood, the city will notify the owner they have 14-days to get the property cleaned-up. If they don't a court date will be in their future.
Underwood said if that doesn't work, the city can clean the mess up themselves and put a lien against the property.
Crowden just wants something done.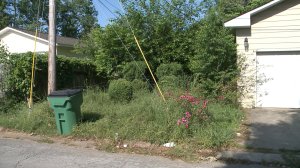 "If we have ordinances in place enforce them," said Crowden. "Because just not for some but for all, and it's clearly not being enforced here. I just want the job done."
WHNT News 19 will continue to follow-up with the city of Tuscumbia to make sure they stay good on their promise to Jerry Crowden and the residents of Oak Street.