This is an archived article and the information in the article may be outdated. Please look at the time stamp on the story to see when it was last updated.
COLBERT COUNTY, Ala. – A Sheffield elementary school mother is upset about injuries her daughter received recently. She claims her fourth grader is the victim of bullying.
The pictures you'll see in this story are graphic. WHNT News 19 met with the girl's mother on Monday. Kelly Turpin said this is an ongoing problem.
Turpin's daughter has a concussion, two black eyes and bruised face.
"When I came in she was very upset and covered in blood," said Turpin. "The first thing I did was scoop her up and find out what was going on."
Turpin says she was called to her daughter's school on Friday morning. As her daughter was leaving art class at L.E. Willson Elementary in Sheffield, Turpin says she had an incident with another student.
At first, Turpin says the school told her it was an accident.
"My child started talking right then and said, 'No Momma, I told them she grabbed me and pulled me and jumped on top of me,'" said Turpin.
Turpin claims the other student has been bullying her daughter for a while. We understand the Turpins have also spoken with an attorney.
WHNT News 19 spoke with Keith Lankford, Superintendent of Sheffield City Schools by phone.  He says they were not made aware there was a bullying situation going on until afterwards. He added they are diligently investigating the incident and will enforce the school code of conduct if necessary.
"You know it's not about who's right and who's wrong, it's fix it," Turpin said.
While the school system investigates, Turpin is looking into home schooling her daughter.
Principal: School actively works to prevent bullying
WHNT News 19 visited L.E. Willson School on Monday.  As the system continues to investigate the incident, we asked Principal Tony Willis what the school does to help prevent bullying.
"The old adage, an ounce of prevention is worth a pound of cure, is exactly the approach we want to take," Willis explained.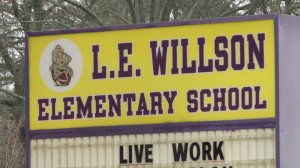 Willis is in his fourth year leading the school. He says the staff spends lots of time educating and talking with students about their zero tolerance for bullying.
But Willis says not all incidents between students should be labeled as bullying.
"When students make mistakes and deviate from what we want them to do, most of them have a soft heart at this age where they are remorseful and they shed tears and they can see the error in their ways, and they try to make amends," said Willis.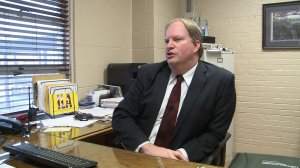 Willis says every Friday morning, the school comes together for character education.  The school brings in speakers to talk with students about integrity and how to handle different situations.
Willis stresses if they do have an episode of bullying, they have a plan of action in place.
"Our guidance counselor has a lot of small groups, different groups that he meets with from time to time. And many times just through talking with the counselor they can resolve these issues and learn from them," Willis said.
Willis says L.E. Willson's character education program has been recognized by the state as one of the best.