This is an archived article and the information in the article may be outdated. Please look at the time stamp on the story to see when it was last updated.
FLORENCE, Ala. – We never want to see a terrorist attack here in the U.S., but groups around the country are always training for the "what if's". In the Shoals Tuesday, first responder groups conducted scenario based training.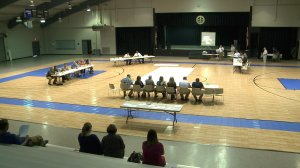 Encircled at the Florence Coliseum, first responders from across northwest Alabama gathered.
The simulated mission they had been chosen for -  saving lives during an attack in downtown Florence.
"This is all about preparedness," stated Deputy Fire Chief Tim Anerton with Florence Fire and Rescue. "We're trying to figure out what we don't know and what we can improve in and trying to do so."
Of course Tuesday's incident is on paper, but the planning and implementation is just like the real deal. EMS, fire, police, and hospital workers had to figure out their response.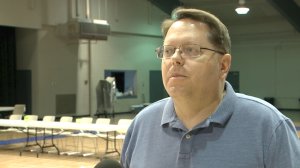 "It's good to sit down and take a concept and just break-it down and see who can bring what to the table and who might need what assistance," explained George Grabryan with Lauderdale County EMA.
Emergency management directors from surrounding counties were also included. Many times when incidents occur neighbors help neighbors. Each agency has something unique to offer.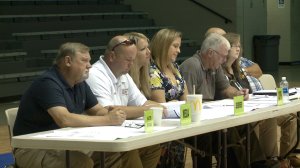 "Learning the other agencies and what they can bring to the table," said Anerton. "Good brainstorming opportunity; we hope it never happens, but we hope we will be better prepared if it does."
And that's the goal for each agency represented. Learn while they are sitting at the table so they can act if the real thing ever happens.
More in-depth training is planned in the coming months in northwest Alabama.
The training is paid for through Alabama's Department of Homeland Security.