This is an archived article and the information in the article may be outdated. Please look at the time stamp on the story to see when it was last updated.
MUSCLE SHOALS, Ala. (WHNT) - A Shoals restaurant comes up a little short on food to serve but it's not because the manager forgot to place an order.
Muscle Shoals Police detectives say someone broke in, and wiped out the refrigerators at the River Road Café last Wednesday.
According to the owner, thieves stole all the chicken, sausage, and steaks.
Investigators say someone broke through the wooden fence and gained access to the kitchen through a window.
According to the owner, this isn't the first time someone has broken into the cafe and cleared out the groceries.  However this time detectives say the thieves made off with more than $2,500 worth of high priced meats.
This week's Shoals Area Most Wanted comes from the Florence Police Department.
Detectives say Kevin James Ford has a warrant out for his arrest for attempted burglary.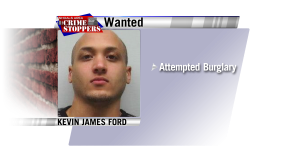 Next investigators want Joshua Creed Hyde behind bars for fraudulent use of a credit card.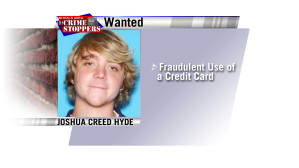 Finally police are looking for Billie Stanford.  According to detectives, Stanford violated the conditions of her bond.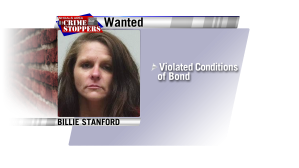 If you know where any of this weeks most wanted may be, leave an anonymous tip on the Shoals Area Crime Stoppers tipline at 256-386-8685.  If the information you provide police leads to an arrest, it could be worth a cash reward.