This is an archived article and the information in the article may be outdated. Please look at the time stamp on the story to see when it was last updated.
COLBERT COUNTY, Ala. – A crisis is brewing across the Shoals. There are so many stray animals in shelters, one has declared it can't take any more in.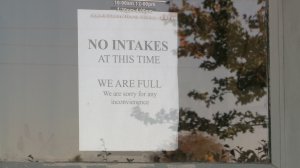 Written in bold print, the sign on the front door of the Colbert County Animal Shelter says "No Intakes".
"We've been full for maybe the past three weeks, month maybe. It's never-ending. If we adopt out three, we take in five," Colbert County ACO Anthony Wilbanks described.
Shelter employees are putting the cats and dogs anywhere they can. Cages are having to be used because the cat rooms are beyond capacity.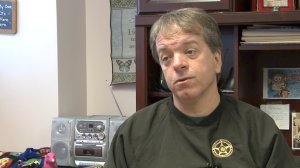 Wilbanks said the sudden influx of animals is quite unusual.
"This seems like it is worse now than it ever has. I've been here for seven years and I have never seen it quite this bad at this time of year."
National rescues and foster homes are helping with some of the overflow.
Wilbanks said the overpopulation comes down to the animal owners across the county.
"The public doesn't understand, if we would spay and neuter it would slow this process down a lot," stated Wilbanks. "A lot of people gets dogs when they are puppies and when they get bigger they decide they can't take care of them and bring them back us. So, it's just an ongoing problem."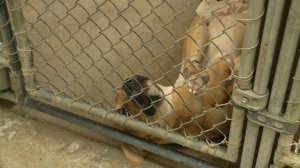 So, through the end of October, the Colbert County Animal Shelter is running adoption specials. Cats and kittens are being adopted out for $10 and they are charging $25 for dogs. A loss for the shelter, but something they say they need to do.
The Florence-Lauderdale Animal Shelter is also running an adoption special through the end of October to help alleviate their over-crowding.