This is an archived article and the information in the article may be outdated. Please look at the time stamp on the story to see when it was last updated.
SHEFFIELD, Ala. – In just the last couple of weeks, huge strides have been made in a multi-million-dollar resort development. It's taken the City of Sheffield and developers three years to get to this point. City leaders met on Monday to keep the project moving forward.
"There's been just so many hoops to jump through, and we never realized it was going to take this long. But it finally is going to come to fruition," explained Councilman Ronnie Wicks.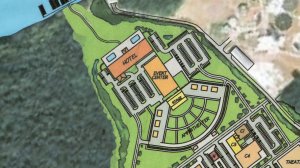 The scope of the Inspiration Landing project is like nothing else the City of Sheffield has dealt with. Historical, environmental, and wildlife assessments have been completed on the proposed site off West 20th Avenue. The green light has been given to clean-up debris from the old city dump and a brownfield area where a steel plant once stood.
"They want to as soon as possible get out there and start on the amphitheater and get a road to the amphitheater, and actually can maybe have some concerts before we build the Town Centre and the rest of the development," said Wicks.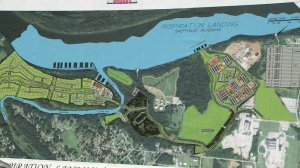 As soon as the clean-up is complete site preparation can begin. Councilman Wicks says Inspiration Landing will not only have a big impact on Sheffield, but the entire Shoals area.
"He has told us all along, I've got a lot of money and a lot of time involved in this; this is going to happen."
Wicks says residents of Sheffield will probably start seeing signage about Inspiration Landing coming soon – going up soon.
City leaders signed a contract with the University of Alabama Archeology Department on Monday to monitor the clean-up of the old furnace site for historical significance.