This is an archived article and the information in the article may be outdated. Please look at the time stamp on the story to see when it was last updated.
SHEFFIELD, Ala. - A Sheffield elementary school age student has been suspended from classes for the rest of the year. The school board action followed an incident in which the student brought a toy gun to school.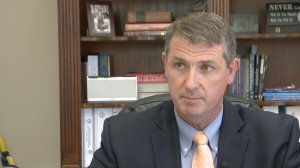 Sheffield Schools Superintendent Keith Lankford said the incident happened at L.E. Willson Elementary. A teacher was tipped off a 5th grader had brought a plastic gun onto campus. Lankford said administrators quickly took action.
"As soon as the teachers and principal heard word of it they immediately brought the child in, they confiscated the gun and then that student has since been removed from the school," Lankford said.
And suspended for the remainder of the year. Lankford said students should understand there are consequences for bad judgment.
"Even though the gun was completely inoperable even as a toy, we take this serious because it could cause other situations."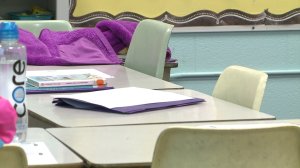 Lankford said if something can be portrayed as a real gun, if it resembles in any way as a real gun, they won't be tolerated. The superintendent recognizes students will push boundaries, but he encourages parents to guide their kids.
"What we want our parents to do is look in that backpack, talk to your kids about these things. Make sure that if it is not appropriate for school, don't bring it," stated Lankford.
Superintendent Lankford said they followed the Sheffield Student Code of Conduct Handbook when handing down the disciplinary action against the student.