This is an archived article and the information in the article may be outdated. Please look at the time stamp on the story to see when it was last updated.
SHEFFIELD, Ala. - A Colbert County man accused of murdering his father in 2014 won't be going to prison. Following a not guilty plea, George Morris III has been committed to a state mental health facility.
Colbert County Circuit Judge Hal Hughston issued the ruling after a hearing earlier this month.
Hughston's order commits Morris into the custody of the Department of Mental Health.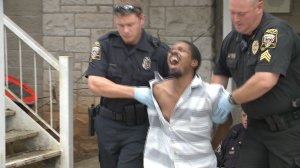 During the hearing, a psychologist stated Morris suffers from paranoid schizophrenia.
Sheffield police say on September 1, 2014 Morris stabbed his father to death and then stole a car to getaway.
The mental health doctor testified Morris felt his father was poisoning him.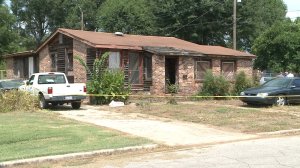 Judge Hughston's ruling calls for periodic updates on Morris' progress to the courts, the district attorney and his attorney.
Morris could one day be back on the streets here in the Shoals. Doctors believe he will never be cured completely, but said his condition is treatable.
Prosecutors, defense attorneys and the Morris family all agreed to the plea agreement.