This is an archived article and the information in the article may be outdated. Please look at the time stamp on the story to see when it was last updated.
COLBERT COUNTY, Ala. (WHNT) – It's been one month since a Muscle Shoals man vanished while on a walk in rural Colbert County.
At the end of a dead end road a weathered missing person poster hangs from a metal pole.  The faded pictures of Leon Tidwell mark the area where he was last seen.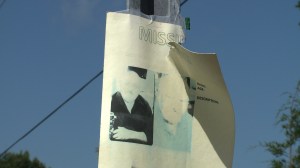 Searchers spent days combing the waters of Bear Creek and the woods along Margerum Road with no luck.
"We couldn't find anything," Colbert County Sheriff Frank Williamson explained. "There's no sign of him. We have no proof of him being alive, and we have no proof of him being dead."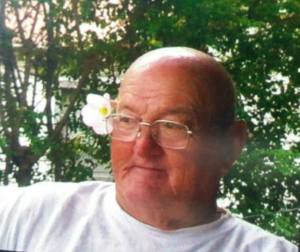 And that's what is so troubling for Williamson.  The sheriff said his office continues to get tips from the public, but they've led to dead ends.
Williamson said he has remained in close contact with Tidwell's family who continues to search for their loved one.
"Like everybody else, they're going out on the weekends," Williamson said. "They're going out in the boats, their cars, and putting out flyers. They're looking also, so it's an ongoing process."
And Sheriff Williamson is hopeful keeping Leon Tidwell in the public eye will bring some resolution to this missing person's case.
Tidwell is 5'7″, wears glasses, and was last seen wearing a white t-shirt and cut-off blue jeans when he disappeared on June 8. He has a tattoo on his right arm.  The sheriff's office says Tidwell has serious health problems, and he had not taken his heart medication.
The Tidwell family is offering a $5,000 reward for information that helps solve this case.  If you have any information please contact the Colbert County Sheriff's Department at (256) 383-0741.