This is an archived article and the information in the article may be outdated. Please look at the time stamp on the story to see when it was last updated.
MUSCLE SHOALS, Ala. – There was a steady stream of residents filing into polling places in Muscle Shoals on Tuesday in one of the highest voter turnouts in recent history. On the ballot, a 5-mill property tax increase to fund the building of a new elementary school in the city.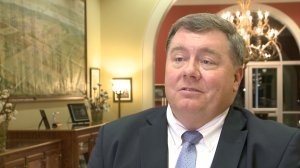 "Our citizens came out and spoke very loudly about the decision and which direction they wanted us to go," stated Muscle Shoals Schools Superintendent Brian Lindsey.
Just over 37 percent of all registered voters in Muscle Shoals turned in ballots. Their message: They didn't want a tax increase.
Lindsey knew it was going to be a tough sale.
"We knew this was going to be an uphill battle in a tough tax climate that we live in today anyway," Lindsey explained. "So, I don't think we could have done anything differently."
Lindsey's plan was to use the money from the tax increase to replace two elementary schools close to 60 years old. He says the maintenance on the buildings is costing the school system tens of thousands of dollars a year, and after Tuesday's vote they will continue to do so.
"If we get into any major issues from a capital standpoint on those schools we'll meet together and decide what we need to do as a school system, and we'll handle it the best way we know how," he said.
Lindsey says the bottom line is, no matter the outcome, they will continue to provide the best education they can for their students.
The Muscle Shoals school system needs to secure just over $20 million to build a new elementary school for the system and close Highland Park and Webster schools.