This is an archived article and the information in the article may be outdated. Please look at the time stamp on the story to see when it was last updated.
FLORENCE, Ala. – As parents send their kids off for the start of school, security is likely in the back of their minds. A school system in the Shoals took the summer to add an additional layer of protection for those on campus.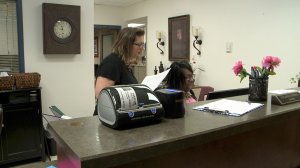 Walk up to any Florence City School and you will be greeted by a locked front door. The only way to gain access is to be buzzed in after office staff take a good look at you.
"Our greatest charge is to keep children safe," said Chris Westbrook, who oversees instruction and innovation for Florence City Schools.
Which is why there is a new procedure in place. When you go to the school office you have to present a state-issued identification card. And according to administrators, if you don't have a state-issued form of identification, you will not be allowed past the office.
"Volunteers, contractors who may be in the building doing work; anyone who comes into the school, we want to ensure they have a reason to be there and that our students are safe," Westbrook said.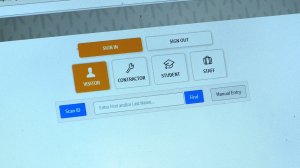 Within seconds, the Raptor Technologies System scans your ID and performs a background check. It's searching the National Sex Offender Registry and does a custom search to determine if there is a custody agreement on file. The system alerts school administrators if there is a problem.
"If we get an alert, immediately it can be something I can address, the resource officer can address, or even our assistant principal," explained Harlan Elementary School Principal Thomas Casteel.
If everything comes back okay, a visitor pass with your photo and destination will be issued.
The Florence City Schools system used state funds made available through a grant to purchase the identification system. They are the first school system in northwest Alabama to institute this type of security.