This is an archived article and the information in the article may be outdated. Please look at the time stamp on the story to see when it was last updated.
TUSCUMBIA, Ala. -- Students return to classes Wednesday in Tuscumbia with a change in the hallways.
School resource officers will report August 8 to school for their first day.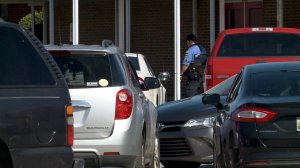 "This has been a vision and a goal I've had since becoming chief 11 years ago," stated Tuscumbia Police Chief Tony Logan. "So, we are extremely excited about the safety and security that we are going to be able to provide for our schools."
The Tuscumbia School Board and city council created a partnership over the summer. Each will pay half the cost for officers to patrol the hallways and deal with any possible threats.
"They are very well versed in the things that they are going to be doing," said Logan. "So, it's not like we're getting fresh rookies that are coming in; these are going to be seasoned veterans that are going to be in our schools."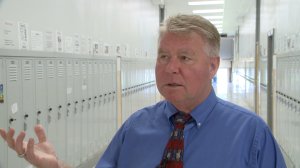 Chief Logan says although security is a top priority, there's another advantage to having officers on campus.
"Besides the security aspect of it, is develop those relationships to understand what law enforcement is in their community and in their school. I just think that is a big builder for us for the future relationships," Logan explained.
So when parents see a patrol car on campus starting Wednesday they'll know their kids are being watched over.
Chief Tony Logan says the school resource officers are retired Alabama police officers with current certifications and training.