This is an archived article and the information in the article may be outdated. Please look at the time stamp on the story to see when it was last updated.
FLORENCE, Ala. - Northwest Alabama's largest city school system has officially launched their search for a new superintendent. It's a search which is scheduled to take a couple of months to complete.
Board President Bill Griffin said it's one of the biggest decisions the Florence School Board could possibly make. Who will take over the superintendent's seat when Janet Womack leaves at the end of the school year.
This week, a request was emailed out to the community.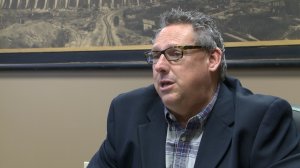 "We want to hear from the community of what characteristics you think are important and then we are going to choose the top five candidates that meet those characteristics and then interview those top 5 candidates," Griffin explained.
Griffin said neither the school board nor the search group has a preconceived idea of who the next superintendent will be.
He added the school system has achieved tremendous success under Womack's leadership, but that doesn't mean the next superintendent can't have their own vision.
"That doesn't mean we are going to continue in the same direction, straight. We could veer to the left or to the right, but the horizon is still our goal. We want to continue to go up," stated Griffin.
So next week, the search group will begin meeting with school administrators and community members next week.
They hope to compile a list of characteristics the next superintendent should bring to the table.
The following is the release from the Alabama Association of School Boards, the group tasked with conducting the superintendent search for the Florence School Board.
What would YOU like to see in the new Florence City Schools superintendent?
Thursday, February 16, 2017
FCS Technology and Professional Development Center
541RiverviewDrive, Florence, 35630
10-11 a.m.School and System Administrators
11 a.m.–Noon Parents and Community
3-4 p.m.Public Officials
4-5 p.m.Certified and Support Staff
5–6 p.m.Parents and Community
Select a meeting and come share your ideas about the skills and abilities the next superintendent will need.
Or, take our survey at: www.surveymonkey.com/r/FlorenceSearch