This is an archived article and the information in the article may be outdated. Please look at the time stamp on the story to see when it was last updated.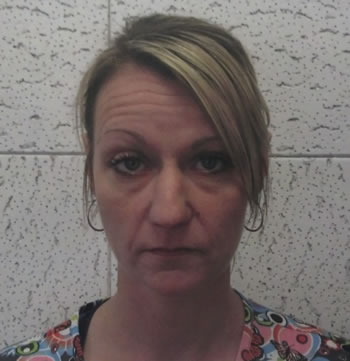 RUSSELLVILLE, Ala. (WHNT) – A Franklin County woman's charges were dismissed following an investigation where her 2-year-old grandson tested positive for cocaine.
Deanna Leigh Fretwell, 38, was arrested in April of 2013 and charged with chemical endangerment of a child.  Police Chief Chris Hargett says his department made the arrest after the Alabama Department of Human Resources contacted them.
Fretwell and a friend, Jamie Suggs, were watching Fretwell's grandchild. The child later tested positive for cocaine.
The case was presented to a grand jury and both were indicted, according to Franklin County District Attorney Joey Rushing.
When the trial came, Suggs confessed, Rushing said, and Suggs admitted to smoking crack around the child.  Fretwell was cleared of charges.
Suggs was sentenced to five years in prison for second-degree assault. However, Suggs has since disappeared and is running from the law, prosecutors said.