This is an archived article and the information in the article may be outdated. Please look at the time stamp on the story to see when it was last updated.
RUSSELLVILLE, Ala. (WHNT) – A manhunt which covered two states came to an end this afternoon when the suspect in a Russellville shooting turned himself in to police.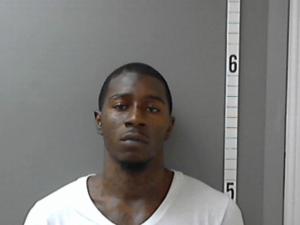 Investigators stated Javorose Monquis Yarbough walked into the Russellville Police Department just before 3:30 Wednesday afternoon.
Russellville police said Yarbough has been charged with attempted murder in connection with the Tuesday night shooting of 18-year-old Jalen Scott.
Authorities said Scott was shot during an argument outside the Washington Court Apartments in south Russellville. He remains in critical condition after undergoing surgery Wednesday at Huntsville Hospital.
Police were able to recover several shell casings at the scene Tuesday night, and recovered a handgun thought to be used in the shooting Wednesday morning when they returned to the crime scene.
Russellville Police Chief Chris Hargett said witnesses at the apartment complex helped identify Yarbough as a suspect when police arrived on the scene.
"It's our understanding there had already been a confrontation that happened the day earlier between the two, but as far as what it was about I'm not sure at this time," stated Hargett.
Since Tuesday night, law enforcement in Alabama and Mississippi searched for Yarbough, who is from the Columbus, Mississippi area.
On Wednesday police also arrested the mother and step-father of Yarbough, who both live in Russellville. Although Bernard and Tasha Phinizee are not directly involved in the shooting, police have charged them with hindering prosecution.
According to investigators, the couple lied to police about having contact with their son and police say they helped him leave the Russellville area.
Authorities said the investigation remains open and additional arrests could be made as it continues.