This is an archived article and the information in the article may be outdated. Please look at the time stamp on the story to see when it was last updated.
RUSSELLVILLE, Ala. (WHNT) – Police say a 16-year-old student has been charged in the investigation into a bomb threat made against Russellville High School earlier Thursday.
The Russellville High student is charged with making a terrorist threat and rendering a false alarm.
RHS Bomb Threat: Police say a 16-yo RHS student has been arrested and charged with making a terrorist threat and rendering a false alarm.

— WHNT Shoals Bureau (@WHNTShoals) November 6, 2014
Students and faculty were evacuated from the school shortly after 8:30 a.m.  They were taken across the street to Russellville Middle School while police searched the high school.  Florence Police also brought in bomb sniffing dogs.  Nothing was found.
Students and staff were allowed back inside the high school around 11:30 a.m.
Russellville Police Chief Chris Hargett said  the threat came in overnight on Yik Yak, an anonymous social media site.
Parents said they received an automated call around 9:15 a.m. notifying them of the situation.
Tharptown High School was also evacuated Thursday due to a separate bomb threat.
---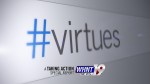 NOTE: In March 2014, WHNT News 19 produced a 30-minute documentary called #virtues.  This Taking Action Special focuses on the importance of teaching students social media responsibility.  Click here to watch it with your family.