This is an archived article and the information in the article may be outdated. Please look at the time stamp on the story to see when it was last updated.
ROGERSVILLE, Ala. - Rogersville Police arrested three people following a medical assistance call Monday night. The restaurant, 72 Roadhouse, has since been shut down.
Rogersville Police Chief Terry Holden said someone called 911 after a female employee was found unconscious.  Investigators say she may have been assaulted. She was taken to ECM Hospital in Florence for treatment and a rape test.
Rogersville police believe the restaurant manager David Calvert gave the underage female alcohol. They have charged him with contributing to the delinquency of a minor and attempted rape. The attempted rape charge came after another interview was conducted.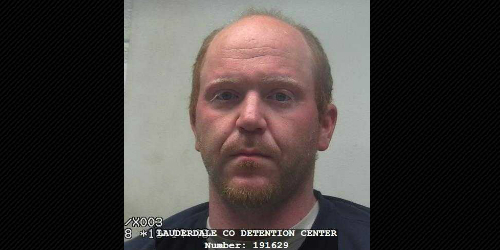 Chief Holden says they are speaking to the victim to get a better idea of what happened.
Two other employees were taken into custody during the investigation. Jerry Griffin had a warrant for his arrest and police say they found narcotics on him. A bartender at 72 Roadhouse was also arrested on misdemeanor traffic warrants.
The owner tells police he is in the process of selling the business and the Alabama ABC Board is also looking into other possible violations at the establishment.
Calvert is in the Lauderdale County Detention Center with no bond. Rogersville Police say his charges could be upgraded once the forensic evidence results return.