This is an archived article and the information in the article may be outdated. Please look at the time stamp on the story to see when it was last updated.
ROGERSVILLE, Ala. (WHNT) - Police have surveillance pictures of an overnight robbery this week in eastern Lauderdale County.
Authorities in Rogersville hope the public can identify the suspect who got away.
It may be a little grainy, but please take a close look at this surveillance picture.
Rogersville police were able to get it from the overnight robbery Wednesday of Shell Quik Mart on Highway 72.
Investigators said the man came in just after midnight acting like he was armed, and demanded cash for the clerk.
Police said the man had dark hair with some gray and blue eyes. After the robbery he ran west out of the store.
The Colbert County Sheriff's Department has some dead beat parents they're looking for.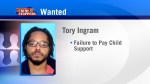 With warrants for his arrest, authorities are looking for 30-year-old Tory Ingram for unpaid child support.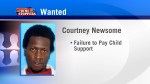 The sheriff's department is also searching for 30-year-old Courtney Newsome. The Tuscumbia man has arrest warrants for failing to pay child support.
And if you know Earl Bailey Jr., you could cash in by calling Crime Stoppers. He has arrest warrants in Colbert County for not paying child support.
Information which leads to the arrest of any of these people is eligible for a cash reward through the Shoals Area Crime Stoppers.
Call or text the tip line now, your identity will remain anonymous.
The number is (256) 386-8685. You can also text TIP1293 plus your tip to 274637 (CRIMES).