This is an archived article and the information in the article may be outdated. Please look at the time stamp on the story to see when it was last updated.
CHEROKEE, Ala. (WHNT) - In the early hours of Friday morning, storms wiped out a marina on Riverton Rose Trail in Cherokee.
Neighbors in Riverton Riviera awoke to a shocking scene. Boats were stranded and docks were destroyed. There were also several trees snapped and a house deck damaged in the same area.
The winds woke Myra Riddle up around 1:18 Friday morning.
"I heard lots of debris hitting the window," she said. "I ran downstairs to get into the closet."
Colbert County EMA Director Mike Melton said he sent pictures of the damage to the National Weather Service.
"I believe it was straight line winds that did it," he said. "Some of the winds could have been as strong as a small tornado, but there was not a lot of twist as if the winds were rotating."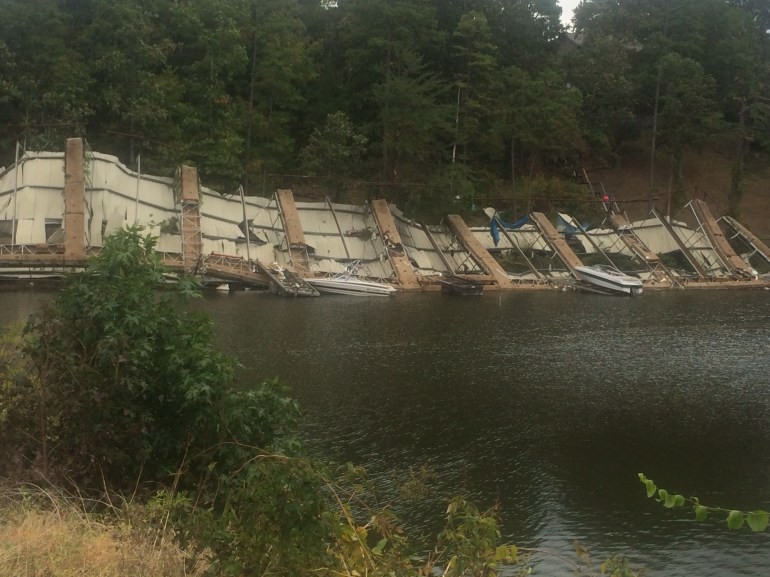 Boat owners were rummaging through the debris to salvage what they could. But, there is very little water under the bridge that leads in and out of the marina.
"They'll have some trouble getting the boats out," said Melton.
Luckily, Riddle took her boat out before the storm. She said she's got even more to be thankful for.
"I couldn't believe all of the damage that happened," she said. "But, I'm just thankful no one was hurt and we're all okay."