This is an archived article and the information in the article may be outdated. Please look at the time stamp on the story to see when it was last updated.
FLORENCE, Ala. – A retired Marine and his family have been handed the keys to a fully furnished home. The country he vowed to protect, made a promise to take care of him.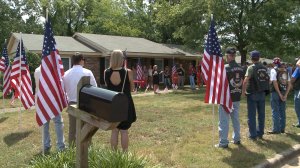 Escorted by the Patriot Guard, Sgt. Jeremy Anderson and his family pulled into the driveway in Florence Thursday morning.
They were overcome by the home and those there to welcome them.
"This is like coming home from a deployment," stated Anderson.
Bank of America purchased the home for Jeremy and his family.
The retired Marine deployed to Iraq and Afghanistan during his 12 years of service.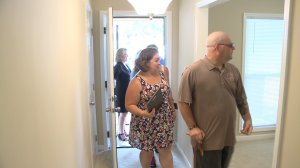 Bank of America teamed up with Military Warriors Support Foundation to make Thursday possible for the Anderson family.
"I don't think any of us have the words to properly explain how any of us are feeling at this point in time," Anderson explained.
Each room in the home is fully furnished – all the way down to the fridge.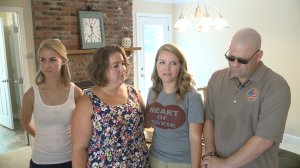 Aleea Anderson, Jeremy and Alicia's youngest daughter, is thankful her dad's service is being recognized with such generosity.
"Not only is this my dad, he is like a hero to other people, too. Because he went over and fought, so he is not selfish. He's outgoing."
Welcomed to a new community – by strangers thankful for his service to country.
Since 2012, Bank of America has given veterans more than 2,100 homes across the country.
Money across the Shoals was raised to help renovate and furnish the home.