This is an archived article and the information in the article may be outdated. Please look at the time stamp on the story to see when it was last updated.
FLORENCE, Ala. – A major health-care provider in northwest Alabama is wanting to expand services.
It took RCCH HealthCare Partners almost five years before a new hospital in Florence started going vertical.
Still 18-months from opening, the health care provider, which owns Eliza Coffee Memorial  Hospital, has turned their attention back to an original request to the state. Partnering with UAB, ECM wants to build a comprehensive cancer center.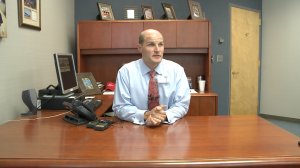 "First, UAB has some protocols and resources that we don't have locally. They are going to manage the center, so they will have the protocols UAB uses in Birmingham up here," explained ECM Hospital Administrator Russell Pigg.
Pigg said they have filed a second certificate of need request with the state.
ECM filed for a Certificate of Need for the cancer center at the same time the hospital need was requested. A state board denied it.
"We hope that the CON is not held up by any other health-care entities in the area," stated Pigg. "And as soon as we get the okay from Montgomery, we can go ahead and start building this cancer center."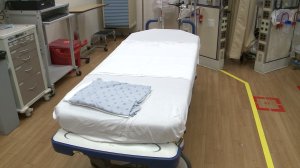 Pigg said it comes down to offering better health-care services to the residents of northwest Alabama.
"More people than you think leave the area for cancer treatment services," Pigg explained.
And if approved, the cancer center would be located next to the new hospital on Veterans Drive in Florence.
Officials with RCCH HealthCare Partners said they are unsure when the Certificate of Need application will be addressed.
Governor Ivey has cancelled the last two meetings for the board charged with addressing certificate of need applications.