This is an archived article and the information in the article may be outdated. Please look at the time stamp on the story to see when it was last updated.
FLORENCE, Ala. - Lauderdale County could see a new agricultural and event center within two years.
It's not local leaders planning a 10,000 seat arena, but the legislative delegation from the Shoals. However, the project will be taking money out of local budgets.
When power is generated from Wilson Dam, TVA pays state's hundreds of millions of dollars called "In Lieu of Taxes". Money which is then distributed to local and county governments.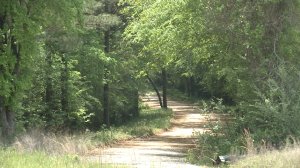 The Shoals delegation of representatives and senators in Montgomery want to take some of the money and build an agricultural center east of Florence. A project which has been in the planning stages for more than a year, outside of the public eye.
A project Florence Mayor Steve Holt didn't know about until a few weeks ago, "It would have been really nice to include us in the process. I think the size of the city alone merits a seat at the table or out of sheer respect."
According to Mayor Holt, the delegation wants to take $300,000 from the city and $120,000 from the Florence School System. Those numbers grow for Lauderdale County and their school system.
The money would be used to pay for the estimated $30-million project.
Holt said with a razor-thin budget, that's money which will be hard to replace.
"I don't see us recovering that money from the development of the AG Center, but the AG center itself is certainly an attraction to the area," Holt stated.
If the house and senate bills pass, a two-cent gas tax used to pay for capital projects in Lauderdale County will be diverted to the AG Center once those bonds are paid.
Bills are making their way through the state house and senate which would pave the way for the agricultural center to come to fruition.
All but one Shoals delegate is in favor of the project at this point.