This is an archived article and the information in the article may be outdated. Please look at the time stamp on the story to see when it was last updated.
FLORENCE, Ala. – It's been three years since there was any activity at a Florence food processing facility. When Hillshire closed in late 2014, more than one thousand employees lost their jobs.
The news began leaking out months ago. A company had purchased the old Hillshire facility in south Florence. It's now official Gemstone Foods is scheduled to kick-off operations in early 2018.
"I guess it started in December," Florence Mayor Steve Holt explained. "They were looking at the utilities and what they might need here, and the freezer space and what they might need and how that would work to fit their plan for expansions."
Mayor Holt said the company will initially employ 150 workers. By the end of March, 300 employees will be on the payroll.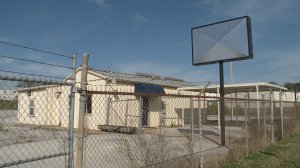 Gemstone Foods will be processing and packaging chicken for fast food chains and other suppliers. Workers will not euthanize the chickens on site.
"To see the re-use, and the repurpose of a building like that is good for a community," said Mayor Holt. "I get excited about it from an economic development standpoint because it means we have new life in that building."
Gemstone Foods is working with the Shoals Career Center and Alabama Industrial Development Training on job applications and worker training.
This link will get interested worker's information in how to apply for employment opportunities.