This is an archived article and the information in the article may be outdated. Please look at the time stamp on the story to see when it was last updated.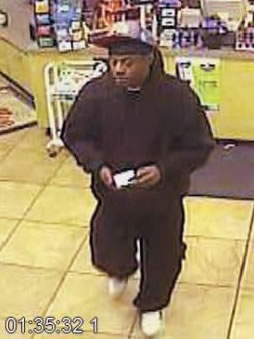 SHEFFIELD, Ala. (WHNT) – Local police are asking for your help to find the man who used a stolen credit card at a convenience store in the Shoals recently.
Florence Police detective Drew Harless said the man in the photo included with this story is accused of taking the credit card from a business in Sheffield and using it to buy something at the store.
"Then we found out that he had used the credit card at the Quick Stop at Court Street and Limestone Street around 1:30 a.m. on January 24," said Harless.  "We are hopeful that someone saw this guy or may know him."
If you recognize the man, please call Sheffield Police at (256) 383-1771, Florence Police at (256) 768-2728 or Shoals Area CrimeStoppers at (256) 386-8685.  You don't have to give your name.