This is an archived article and the information in the article may be outdated. Please look at the time stamp on the story to see when it was last updated.
FLORENCE, Ala. – People in one Florence neighborhood were woken up early Monday morning to a loud explosion. What they found in the aftermath was terrifying and tragically claimed a life.
Investigators and firefighters spent the better part of 8-hours on the Stewart Avenue scene gathering evidence. They say nothing is being ruled out.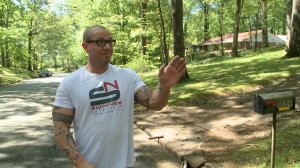 Two doors up from Jason Adams now sits the shell of a burned out home. What happened inside the residence is still a mystery. But whatever it was, it woke up most everyone.
"I mean it shook the house," Adams described. "The house shook and the windows flexed. I woke up to both being shaken and the noise. At the end of the street, they felt it."
It was just after 2-am. Adams said he jumped to his to feet thinking a tree had fallen outside – until he looked out the front door.
"I could see red flames on the reflection of the houses across the street. So, I called 911 and then grabbed some shoes and came out here."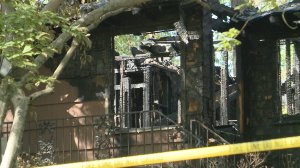 Police and firefighters responded to the scene, but there was not much they could do. Whatever caused the explosion sent glass and other fragments almost one-hundred feet away. Adams has never seen anything like it.
"Yeah, it was engulfed," stated Adams. "It was like something you see in a movie. It was not even real looking. The only reason I knew it was real is it was terrifying."
According to fire officials, a primary search found a victim lying near the back of the home. State and local investigators say forensics could play a major part in determining the cause of the fire. They are also hoping an autopsy will give them a positive identification of the victim.
The State Fire Marshals Office is being assisted by Florence fire and police departments.