This is an archived article and the information in the article may be outdated. Please look at the time stamp on the story to see when it was last updated.
RUSSELLVILLE, Ala. - Under gray skies and showers, hundreds marched the downtown streets of Russellville Monday morning.
They showed up as a sign of unity, keeping the dream of Dr. Martin Luther King Jr. alive, a society of equality.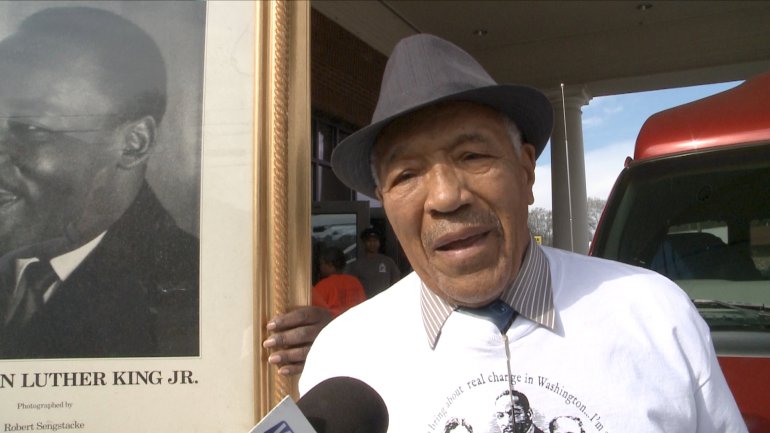 "If it had not been for him giving his life for the opportunity we got now, then we would still be where we was," Reverend Charlie Burgess explained.
Reverend Burgess walked aside King in Selma. He faced the struggles head-on.
At 88-years-old, Burgess said it's time to pass the torch to today's youth. He smiled as he talked about the growing number of young people in Monday's march.
Reverend Burgess said the celebration's committee adopted the motto "keeping the dream alive, one generation to another."
"They young, they don't understand it," stated Burgess. "They need to know that it's not too late and that's what we are trying to do, but I'm so glad we came this far."
Burgess said the foundation has been laid; now it's time for the next generation to begin their march.
Monday's celebration in Franklin County featured guest speakers Robert Avery, a former Gadsden city politician, and Meletha Walker, a member of the Franklin County School System.