This is an archived article and the information in the article may be outdated. Please look at the time stamp on the story to see when it was last updated.
FLORENCE, Ala. – One year ago this week, an empty plot of land sat along Veterans Drive in Florence. Now on the same piece of property, a five-story hospital is being constructed.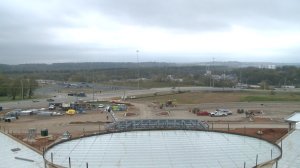 The view from the fifth-floor waiting room is remarkable. High above Veterans Drive you can see for miles. The location was highly calculated by the North Alabama Medical Center.
"We feel our location here is perfect because we are very close to the river so we can serve all of our communities," explained NAMC COO Mike Howard. "Also just the pure efficiency of it and access. The biggest thing in healthcare is access. You have to be able to get to it and get in. So, this is going to be really exciting for us."
Both inside and out, workers are constructing the hospital at a dizzying pace for most. On the second floor, drywall is already going up.
Layton Construction said right now they are at 50 percent completion; exactly where they wanted to be one year into the project.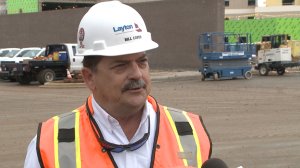 "We're basically right now working 7/10s to make this thing happen. It's a lot of hard work with a lot of good guys. We're up to about 400 right now on site, and expect to get up to about 600 in the next couple of months," stated Bill Cofer the Sr. Superintendent of the project with Layton Construction.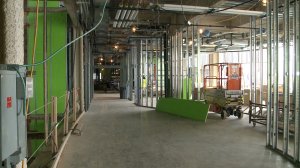 The first floor alone covers seven acres. Visitors will be welcomed into a massive atrium reflective of the Singing River.
Owners said North Alabama Medical Center will be a state-of-the-art facility and a far cry from the aging ECM Hospital they use now.
"The hospital we are in is nearing 100-years old, it is a very old hospital. So, it is very inefficient. This is going to make healthcare much better," said Howard.
They are projecting an opening date of December 2018.
The city of Florence and hospital owners are still working on a plan of what to do with ECM Hospital once it's vacated. It could cost several million dollars for demolition.