This is an archived article and the information in the article may be outdated. Please look at the time stamp on the story to see when it was last updated.
FLORENCE, Ala. – One of the largest private developments ever in west Florence is officially underway. Ground has been broken on a new housing community for students who attend the University of North Alabama.
It may look like just another field road right now, but it will lead to a $24-million student housing community.
It's the first development of this type in west Florence in more than 50 years, and a sight to behold for District One Councilwoman Kaytrina Simmons.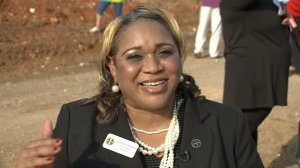 "Everybody is happy and excited to see the change. Just within, it started on Sept. 5th when the trucks came in. Just from today it's a remarkable change."
Bellamy Florence will be a gated community located above Cypress Creek.
Each of the 420 apartments will be fully furnished all the way down to the televisions.
Mallory & Evans Development said the location near the University of North Alabama is ideal for student housing.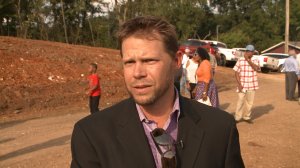 "This market has really jumped up the list especially with its current growth patterns and them going to D1 football," explained Brantley Basinger with Mallory & Evans Development, LLC. "So, we really see it has a great downtown and a great community, we really see the potential for growth at this university."
Developers have an aggressive work schedule to get the project complete. Their hope is to have apartments ready by the fall semester of 2018.
The apartments are not affiliated with the University of North Alabama. However, UNA Transportation will run a route from the complex to campus and back.