This is an archived article and the information in the article may be outdated. Please look at the time stamp on the story to see when it was last updated.
FLORENCE, Ala. - We are learning new information on what may have led to the shooting death of a Lauderdale County man.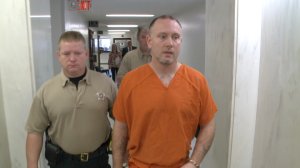 On the fourth floor of the Lauderdale County Courthouse, Robert Eugene Hastings was called to court Tuesday for an initial appearance. It was on his way back to jail that WHNT News 19 got a chance to ask him a couple of questions.
"Did you really murder your brother-in-law?" "No way," answered Robert Eugene Hastings.
But according to the Lauderdale County Sheriff's Office, he did.
Chief Deputy Richard Richey said Hastings murdered his brother-in-law Justin Kyle Merriner, leaving him parked in a cornfield.
Merriner's wife, who is also Hastings sister, was key to solving the murder.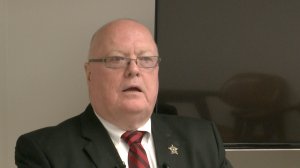 "She told the responding deputies that her brother, Robert Hastings, had come to their residence earlier and picked up her husband saying that he needed him to go with him to make a drug deal," Richey stated.
According to Richey, they left in Justin Merriner's car. A few minutes after leaving, the sister told authorities Hastings called her.
"Hastings called his sister back and asked her to come out near the Forks of Cypress and pick him up, that they had been involved in a drug deal that went bad," Richey explained.
After taking Hastings to his apartment, the wife went back to the area with deputies. A passer-by spotted the vehicle hidden away and notified authorities. That's when they found Justin Merriner shot dead in the passenger seat.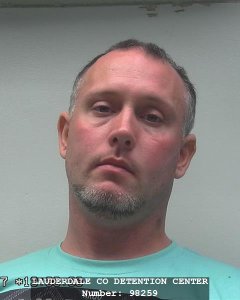 Chief Deputy Richey said investigators are still working to develop a motive for the killing.
Robert Hastings did have bond set on Tuesday. But because Hastings is on probation for a previous robbery conviction, his bond is on hold.