This is an archived article and the information in the article may be outdated. Please look at the time stamp on the story to see when it was last updated.
LAUDERDALE COUNTY, Ala. – Due to the climate of potential violence in schools nationwide, a Shoals board of education is expanding their school resource officer program.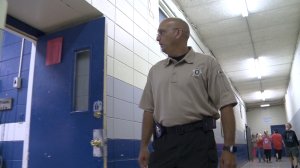 A year-and-a-half ago, the Lauderdale County Sheriff's Office began a School Resource Officer program. Teaming with Lauderdale County Schools, they started with seven SRO's covering ten campuses. Three of the deputies would cover multiple schools, not ideal for safety.
"The long-term goal was to have an SRO on every campus," explained Sheriff Rick Singleton. "We were trying to wade into it. But, with the environment and things that are going on around the country, we just felt like we needed to go ahead and move on that."
When students return from spring break on Monday they will notice something different; there will be full-time SRO's on each campus.
"Sadly in this day and time it is necessary," said Singleton. "I think it is important to the parents to know that their children are safe. I think it's important to the children, the students, it's important to the faculty and staff."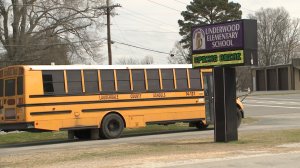 Sheriff Rick Singleton said he has already contacted the fill-in SRO's on Tuesday morning, and they have agreed to start full-time next week.
"We want to protect our schools, protect our students, protect our faculty; hope we never have to be put in a position we have to exercise that protection."
The new SRO's will be placed at Underwood Elementary, Brooks Elementary, and Allen Thornton Vocational School.
The Lauderdale County Commission and Board of Education will split the cost of adding the three full-time school resource officers. Each will pay an additional $40,000 to $46,000 towards salaries.