This is an archived article and the information in the article may be outdated. Please look at the time stamp on the story to see when it was last updated.
FLORENCE, Ala. – Desperate times call for desperate measures; the Florence-Lauderdale Animal Shelter has reached that point. City leaders say they are temporarily suspending intake because of extreme animal numbers.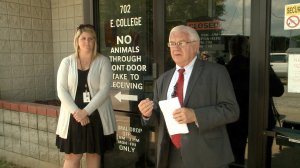 "We are just going to have to take a time-out. We can't live with 250 animals like this. We've got to slow it down," stated Florence Mayor Steve Holt.
Friday morning, Mayor Holt and Shelter Director Leah Fox announced they are averaging 250 animals a day; twice it's capacity.
"We are going to adopt these animals," said Holt. "If we have to waive the fees we will do that to take care of these that are here, but we have got to get it to a manageable level."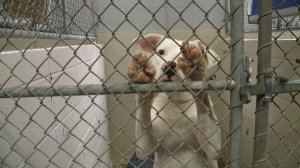 So from June 23 to July 5, the shelter will not accept drop-offs. The goal is to adopt out as many as they can during that time and get the shelter cleaned up.
"We are doing everything we can to save as many animals as we can at this point and reset. Just to be able to provide that good quality of life for these animals," Fox explained.
With a capacity of 125, Fox is encouraging everyone to adopt a pet right now.
Florence city leaders say animal control will respond to priority calls during the closure and clean-up period. The animal shelter is also developing a new adoption application to simplify the process.