This is an archived article and the information in the article may be outdated. Please look at the time stamp on the story to see when it was last updated.
LAUDERDALE COUNTY, Ala. - Bullying is an unfortunate part of life, and something that especially hits hard during the middle school years.
One school system in the Shoals is determined to stamp out bullying, and rallied a group of students on Wednesday.
It was more of a pep rally than a pep talk. Music, teachers dancing on stage, it was hard to tell the presentation being made was to stop bullying in schools.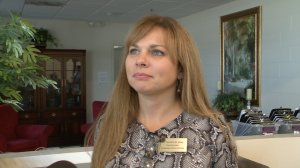 "The more the students are engaged with the message, the more they will take it to heart and then turn around and put it into practice," stated Lauderdale County Schools Superintendent Jennifer Gray.
This is the second year Lauderdale County school leaders have gathered all sixth graders across the system.
Superintendent Gray admits bullying is still in schools to a certain extent. This is why she is committed to reaching the younger students before it moves any further.
"We take this issue seriously, and we are working hard to do what we can to help prevent it."
And Gray said there is another element to bullying which is being discussed now. It has to do with the student who watches it take place, and does nothing to help the victim.
"We find that's what most of these kids are facing, they are a bystander," Gray explained. "We want to empower them and educate them on the steps they can take to help the person being bullied."
And by rallying these kids now, maybe they can halt bullying in the future.
According to government research, roughly 30% of all students, especially those in middle school, have been the victim of bullying. The most common forms are verbal and social bullying.