This is an archived article and the information in the article may be outdated. Please look at the time stamp on the story to see when it was last updated.
FLORENCE, Ala. – For several years, the Lauderdale County Detention Center has seen extreme overcrowding. Couple that with a "poor" design, and Sheriff Rick Singleton has had his hands full since taking office. But the county will soon begin construction on a temporary solution.
301, that's how many inmates were being held in the detention center Tuesday morning. The trouble with that number, it's 100 more than their capacity. Sheriff Singleton said there are quite a few people having to sleep on the floor.
"It's not what we want; it's not a five-star hotel by any means. But, we want to treat the people who are in jail decent."
Sheriff Singleton unrolled construction plans on his conference table Wednesday which represent a temporary solution. They are for a 53-bed dormitory style lock-up for females. A county-owned warehouse on Veterans Drive will be transformed.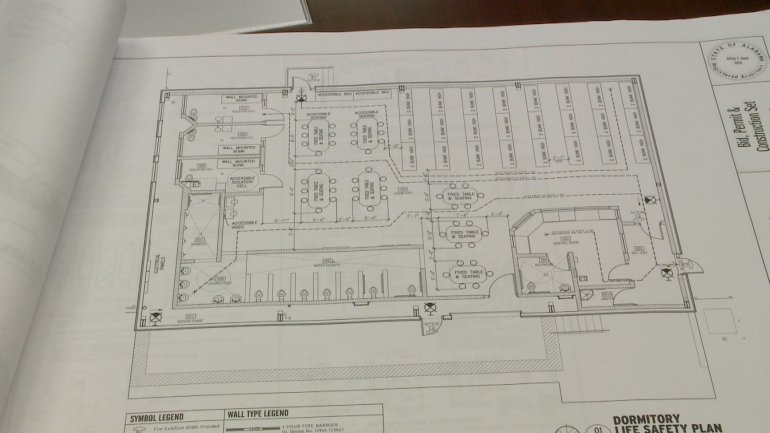 "All of the females will be housed in this facility," Singleton explained. "I'm not sure today how many we have, but I do know we have had in the past and its more than 53."
It will pull the females from the detention center and free up some much-needed space; at an expense to the county of nearly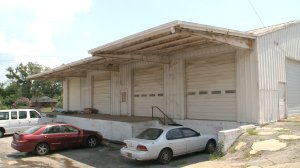 $1.5-million. But on the other hand, Singleton said this will buy them about 3 to 5 years to find a long-term solution at the detention center.
Sheriff Singleton says the female dormitory should be ready for occupancy by the end of the year. He hopes they can then turn their attention to finding a permanent solution for overcrowding at the detention center.
The female detention center project is out for bid right now. The county will open those bids on April 5th.