This is an archived article and the information in the article may be outdated. Please look at the time stamp on the story to see when it was last updated.
FLORENCE, Ala. – It was a surprising turn of events inside a Lauderdale County courtroom on Tuesday. Jeffrey Dale Hunt was given one of the largest bonds in Lauderdale County history. Tuesday morning, a judge dropped the bond back down to the level of his 2017 indictments for child pornography.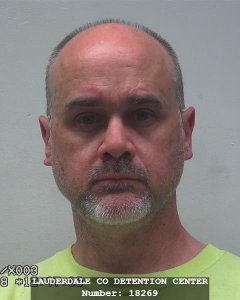 Arrested on May 24, 2018, a judicial magistrate set Hunt's bond at $10-million – cash only. Prosecutors have said the bond was reasonable for the number of charges Hunt faces.
In May, a grand jury indicted him on 4,000 new charges of producing and possessing child pornography. Include that number with his previous indictments and Hunt faces 6,547 counts.
Hunt's attorney argued Tuesday morning the bond was excessive. He pointed out that Hunt has been free from jail on bond totaling $400,000 for more than a year with no problems. Hunt was also required to wear an ankle monitor before his latest arrest.
Since his initial indictment, Hunt has moved to Cherokee and is working in Huntsville for a real estate developer.
Judge Gil Self agreed with the defense and dropped Hunt's bond back down to $400,000. He must also wear an ankle monitor and abide by all the rules previously agreed upon to stay out of jail. Jeffrey Hunt will likely remain in custody for a short time while he is being processed for release.
Investigators found 300 new child pornography images and videos on electronic devices Hunt used which led to the new indictments. Prosecutors say there are local victims in the case.